The first beer of Larissa is the first beer everywhere: in the quality, the utilization of the people and the raw materials of our country, the use of high technology, the respect of the environment.
Some people say that all the great ideas begin with loose conversations around the table. This is how our story began in the sparkling world of beer. We started and within a few months we managed the impossible…
The dream began with the red Pils that was loved and discussed a lot and continued with the yellow Belgian Ale that left the best impressions. And we continue dynamically with new surprise tags.
… To produce a beer that will primarily be liked by us and by extension to the people of our city, Larissa. And we think we did it. We managed the people of Larissa to speak with the best words about our Lola beer and to translate its initials as LoVe Larissa!
… A standard factory, with state-of-the-art facilities, cutting-edge machinery and production that up to the end of 2019 will touch 2,000 hectolitres. And above all, using the best raw materials for our beers.
… Explore existing types of beer using the best raw material available and collaborate with other breweries and brewers to work and create together. We promote and reinforce networking.
… The local economy and our country, using the taste of people and raw materials from our region.
… Entrepreneurship and the visibility of our city.
Our beer is fresh, which means it's unfiltered and unpasteurized.
Fresh and unfiltered beer is the purest and most natural beer. It is blurred, tasty and aromatic, preserving all the nutrients from its raw materials as well as yeast, which has high nutritional value.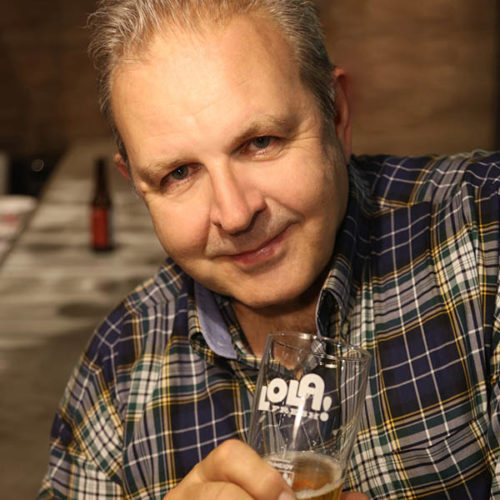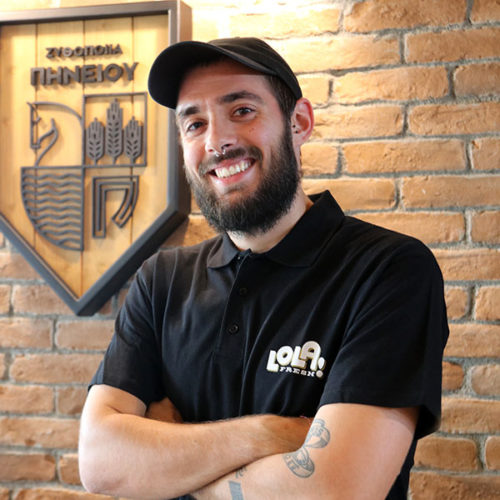 From the student years in the Department of Food Technology, he dreamed of opening his own pub. In the end he ended up studying the science of beer at the Oenology Department of the University of Western Attica and with a small passage from the Chios brewery he turned out to be the responsible brewer for the delightful LOLA beers.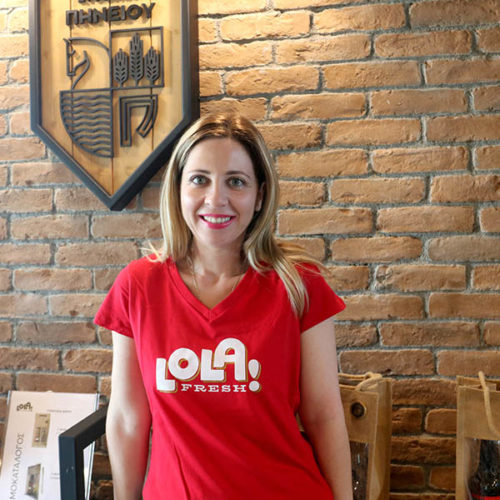 Viral from the area of communication and after years in the capital it is time to return to the city and to take the communication of beer of Larissa. Of course she likes it and only drinks LOLA Belgian Ale.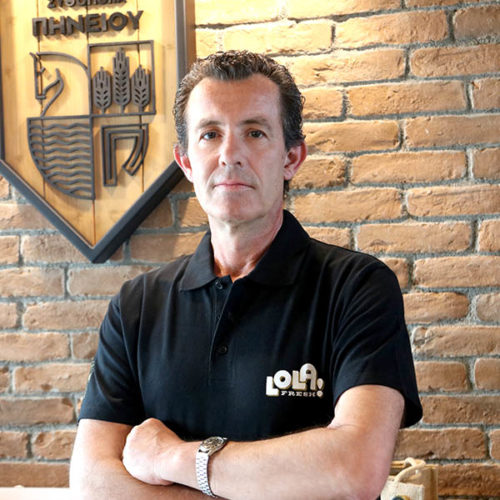 He studied civil engineering but life led him to other paths. Responsible for the production and proper operation of the Pineios Brewery. In other words without him we can not do important things.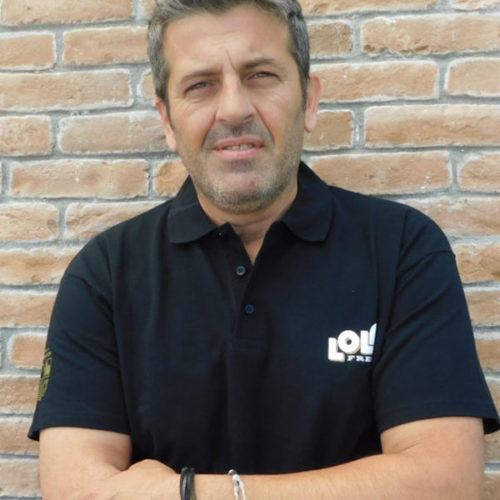 Thanks to him the LOLA Beer arrived at all points of disposal and became the beloved beer of Larissa and not only.. As a sale manager, he continues tirelessly the journey of LOLA Beer...