Cretan flavours in Larissa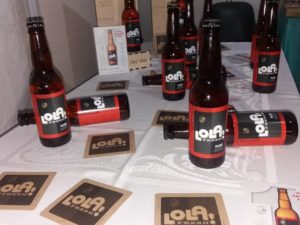 The big meeting and local flavors of Greece is the theme of the 12th exhibition of local products and services that will open its doors to the public in Larissa on Wednesday 7 November and will remain open until the evening of Sunday 11 November, Presenting a journey of taste, music, dance and culture.
Together with the thousands of visitors who will visit the exhibition directly from dozens of exhibitors-producers of every corner of Crete and other areas of Greece, will be Lola beer.
Couldn't miss the Lola beer as it fits perfectly with the various Cretan flavors. We are waiting for you for a day of fun and enjoyment of the special flavors of our beloved beer.