Lola Beer visited to Volos at the Volos Summer Beer Festival!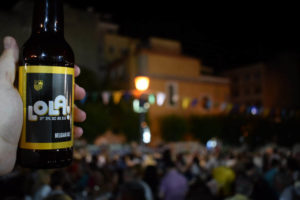 Lola Beer visited to the beautiful Volos at the Volos summer Beer Festival! Volos loved our Lola and we loved his world. It was three-days full of frozen Lola beer and lots of live music.
Music, renowned Greek artists and of course incredible appetizers with perfect mood have been three unique days with frozen Lola Beers.
There were the Βrewer and the executives of the Pineios Brewery with the main aim of getting to know the friends of beer and offering them frozen Lola beer Pilsner and Lola beer Belgian Ale. They also showed the world the recipes and the production process of the labels.
The best starts now! Stay tuned for the next beer festival in a few days..
See photos from Festival night:

See more about Lola Beer: