Food Expo 2019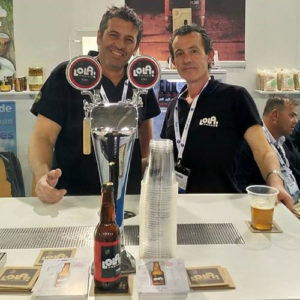 Food EXPO is the largest food and beverage exhibition in south-Eastern Europe, but one of the most important of its kind internationally and is addressed to the professionals of wholesale, organized retail, foodservice and hotels.
The unique success that takes year after year the FOOD EXPO and its continuous upward course, enhances its reputation and radiance, not only in Greece but in the ends of the world.
With 1,350 exhibitors, 70,000 professional visitors and 4,000 major international buyers, FOOD EXPO 2019 is coming to confirm its leading position in the wider region and to further enhance its international character.
Together and the Pineios brewery, will be there to keep you company with its tasty, fresh, unchangeable beers. Enjoy the tasting of our beer at the FOOD EXPO 2019 exhibition along with a variety of various tidbits from various professionals.