Mr. Beta on Stage at Stage Club company with Lola Beer!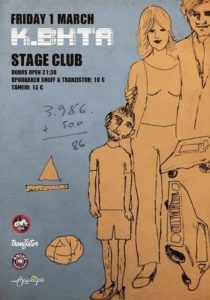 Konstantinos Beta returns with new songs and a big concert in Larissa. Together of course Lola Beer to accompany you on one of the most special evenings.
After a record and a unique concert that surprised and moved at the beginning of last summer with the stereo Nova, Constantine Beta Rebends to his personal music.
Experimental, but also intimate, he returns with a short tour that will bring him for the first time to the stage of stage CLUB in Larissa on Friday 1 March, to present new material.
Lola beer will be there and promises that you will experience an unforgettable evening at the Stage Club.