Lola Beer Tasting-central square of Larissa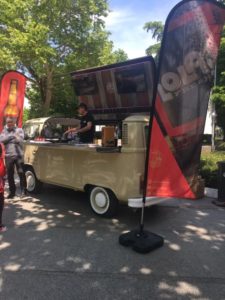 We are waiting for you in the main square to share with you the tasting of Lola Beer which offers you the opportunity to have a unique and memorable experience.
You will have the opportunity to taste the Lola beer, the cool beer of Larissa that will offer you frozen moments this summer.
The inhabitants of Larissa got to know her, enjoyed her and loved her, and now we have to enjoy it and everyone else. The first, fresh Larissa beer of the Pinios Brewery, a super-modern unit that was erected with love, seriousness and responsibility.
The beer of Larissa is fresh, unfiltered, unsteriated, with unchanged all its nutrients and circulates in Pilsner & Belgian Ale, with each inviting us in its own way for a "dip in delight".