With Nikos Papalexis at "The Bar" and the support of Lola beer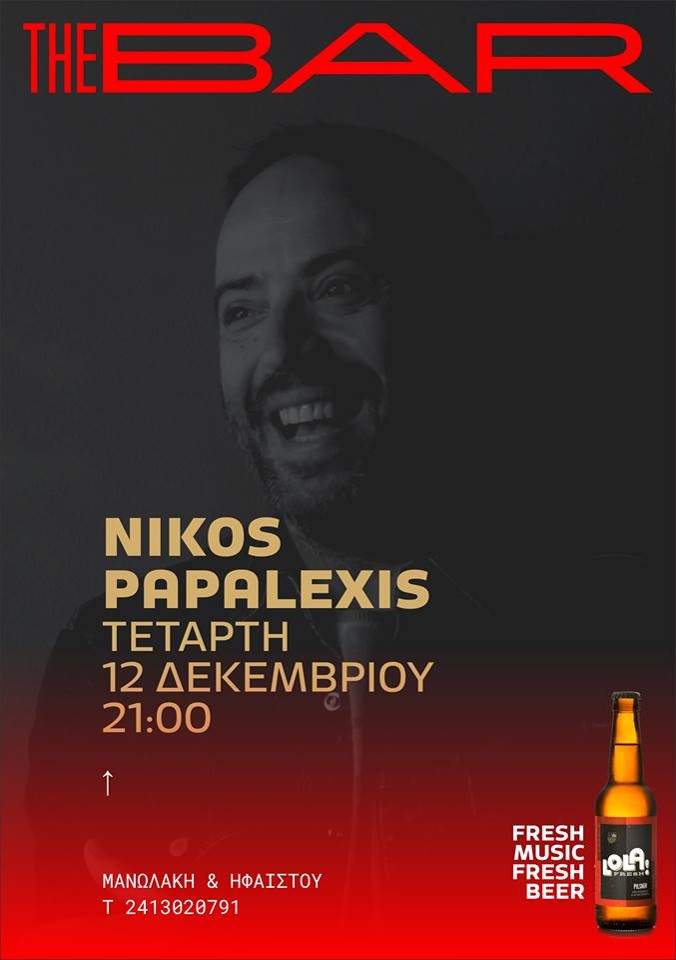 On December 12th we are waiting for you at "The Bar" with Nikos Papalexis and the company of Lola Beer. Nikos Papalexis takes position in the decks of "The Bar" with unique sounds, for a wonderful Wednesday night! Of course you couldn't miss Lola Beer.
Fresh and unfiltered are the purest and most natural beer they say? The beer that has not undergone any treatment is naturally blurred, flavourful and fragrant. It maintains all the nutrients from the raw materials of its production as well as the yeast which has a high nutritional value for the human organism.
This is the Lola beer that is near you in every way. Do not miss live with the Honorable Nikos Papalexis at "The Bar" for a perfect evening.