Lola Beer gave present at the Thessaloniki Beer Festival 2019!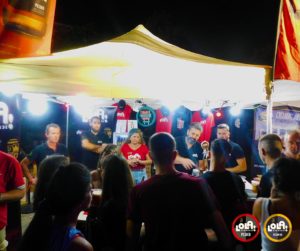 The biggest beer festival in the country came again with its 3rd even more sophisticated presence, offering for the 3rd consecutive year the ultimate quality beer experience for all the lovers of beers!
Of course, Lola Beer could not be missed, from the great Beer Festival in Thessaloniki organized by SoulFood Thessaloniki and The Hoppy Pub for the 3rd consecutive year.
After the huge success of the past two years, this year was created with a lot of appetite and taste the best beer festival.
For four days the beer that was the protagonist of the festival flowed abundant and the best choices from Street Food were there as they accompanied it and of course the music company that framed the festival raised the mood in frantic rhythms.
So stay tuned for the next Beer Festival starring Lola Beer!
See photos from the Festival: