How to match beer with food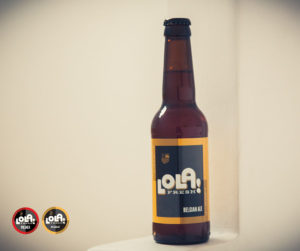 When we hear beer, in the minds of the most of people, comes the image of a frosted glass with clear content and rich white foam. A drink that is not missing from any house and a drink that is served and as a refreshing beverage and fairly has taken the title "The Drink of the company".
Beer has always been an accompaniment to food. Today beer and more specifically Lola Beer gives incredible possibilities of combinations, while with its refreshing taste, it fits perfectly with the possible flavors of certain foods.
For a beer to match a meal, there should be between the two harmony the complement or even creative counter aromatic and taste characteristics.
One of the main ingredients of beer is yeast. So, ideally suited with foods that also contain yeast, such as pizzas and Peinirli which is the perfect combination to enjoy chilled beer.
Rich omelettes are also served next to fruity aromatic Ale beers. Such as the Lola Belgian Ale. A very rich, heavy and greasy food matches with intense fruity beers and high acidity, which brings to its senses the oiliness of the dish and achieves a taste balance.
As bitterness opens the appetite, Pilsner beers such as the Lola Pilsner are perfectly suited to the first dishes and appetizers.
Some accompanying items or even the garnish of a dish play a decisive role in harmony with the aromatic and tasty elements of a beer sometimes much more important than the main material of the dish.
It is also worth noting that the cloudy color of a beer is an indication of high quality and of great taste interest. Have you tried the fresh and healthy Lola Beer?