It's a fact! Black Friday at LOLA BEER!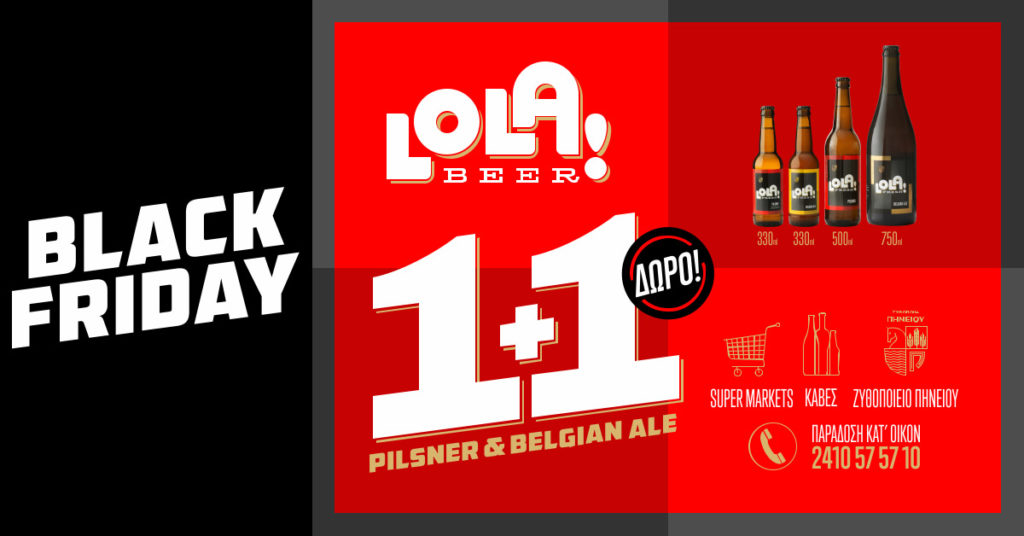 Black Friday! Get your favorite Lola Beer 1 + 1 gift from today until Saturday with delivery at home by calling 2410 57 57 10 or going to any Super Market (Metro Cash & Carry, My Market, The Mart and Masoutis with 50% discount) or liquor store.
Pineios Brewery gives you the opportunity to take advantage of this unique offer!